News
2021 Junior Awards University of Rochester Awards George Eastman Young Leaders Award - Raegan Ordway Xerox Innovation & Information Technology Award - Richard...
In March 2020, only one day before showtime, the unfortunate news came that the 2020 ACS Drama Club's production was going to have to be put on hold. It was a sad night...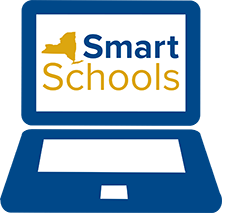 Click on the link below to view Andover Central School's BOE Approved Smart Schools Investment Plan. https://5il.co/qwyj
SEE ALL NEWS
LIVE FEED

Candace Cornell
about 15 hours ago
Allegany County Department of Health offering COVID Vaccine view image

Candace Cornell
7 days ago
Attention First Grade Students/Parents/Guardians: ALL school supplies for the 1st Grade class will be donated this year thanks to a very generous donation from an Andover Central School Alumnus to include a backpack and the following supplies: 1 backpack 2 packages of pencils 1 box of crayons (24 count) 1 pair of scissors (please label) 1 package of markers (10 count) 1 plastic 2-pocket folder (to be used as the take home folder) 1 spiral notebook Erasers 1 crayon box to hold your supplies If you have any questions, please email Ms. Cone at lcone@andovercsd.org. Please find the updated Elementary School Supply List in the following link: https://5il.co/v5se

Candace Cornell
10 days ago
Dr. Derek Schuelein appointed Superintendent beginning August 14, 2021 at Andover Central School Find the Official Press Release by clicking the following link: https://5il.co/vn2y view image

Candace Cornell
16 days ago
Please find the updated Elementary School Supply List for the 2021-2022 school year here: https://5il.co/v5se Thank you to the Andover Lions' Club for the very generous donation of school supplies for the Kindergarten class. Also thank you to Certified Safety Products of New York, Inc. for the donation of some of the Pre-Kindergarten school supplies for the school year. The generosity of these two organizations means so much to our ACS students and their families.

Candace Cornell
17 days ago
The Class of 2021 Graduation pictures have arrived and may be picked up in the main office. Any pictures that have not been picked up by 2:00 PM on Thursday, July 15, 2021 will be mailed via USPS. If you need to make other arrangements, please contact Ms. Candace Cornell at (607) 478-8491, ext. 221.
SEE ALL POSTS