News
ACS Spring 2021 Reopening Plan: https://5il.co/rxtmACS Fall 2020 Reopening Plan: https://5il.co/ryvg
In March 2020, only one day before showtime, the unfortunate news came that the 2020 ACS Drama Club's production was going to have to be put on hold. It was a sad night...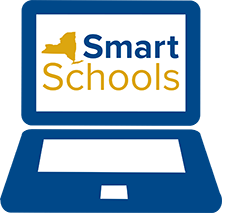 Click on the link below to view Andover Central School's Preliminary Smart Schools Investment Plan. https://5il.co/qwyj
SEE ALL NEWS
LIVE FEED

Kathryn Slavinski
5 days ago
Attention Parents and Guardians: Please click here for the final graduation ceremony statement https://5il.co/uaze

Candace Cornell
9 days ago
Did you miss your chance ordering a 2020-2021 Yearbook? The ACS Yearbook Club has extra yearbooks for sale. These are limited and will be sold on a first come, first serve basis. The cost is $37.98 each. Please contact Ms. Cortney Andrus, Yearbook Club Advisor, directly at (607) 478-8491, extension 318 or email candrus@andovercsd.org.

Candace Cornell
13 days ago
Please find the link to this year's virtual Elementary Spring Band Concert Showcase below: https://5il.co/twns We hope you enjoy! view image

Jennifer Joyce
14 days ago
Attention: ACS Students, Parents and Community Members: Under the American Rescue Plan, Andover Central School has been allocated a pool of funding to be used in response to the impact of the COVID-19 pandemic on students. In an effort to include students, parents, district employees, and community members in the planning efforts, the following survey has been developed to gauge areas of importance among our stakeholders. The survey will close on Monday, June 14th at 4:00pm. Thank you for your participation. https://forms.gle/jbyH2hSXks3YxZuV9

Kathryn Slavinski
15 days ago
Attention Andover Families and Staff: Given the recent announcement from the Governor, we will NOT require masks to be worn outside. Thank you.
SEE ALL POSTS